Stella Jean
Italian fashion designer of Haitian origin.
Stella Jean is an Italian designer. Recognized as the first Black Italian designer. The basis of Jean's work is multiculturalism applied to ethical fashion, resulting in a cultural fusion of her own métisse identity. Her work often merges classical Italian tailoring with stylistic features of varying cultures. Stella Jean created the business model and sustainable development platform: "Laboratorio delle Nazioni". In 2019 she was highlighted by the New York Times as the most convincing of all the New Gen designers in Milan.
The new Humanity has been here for centuries.
— Stella Jean
Multiculturalism has a formula: 'herd immunity'
Turning hopes into work
Port-au-Prince, April 2020
Today, my women artisans succeeded — despite the situation of alert in the country — to complete the painting in the naïf style that will become the main print in the collection. Last night at dinner, Jocelyne, my coordinator, asked me for two more days to prepare two alternatives and ensure that one is certain to be chosen.
Turning hopes into work
Jocelyne never spares any effort; she knows that this is an opportunity to bring Haiti's beauty and goodness to the world and above all to turn great hopes into tangible work. Three earthquakes, two floods and the current pandemic have not been able to blunt her drive.
Let us begin today, with the next 'stranger' we run into, with a smile and a phrase that represent a prelude to kindness.
— Stella Jean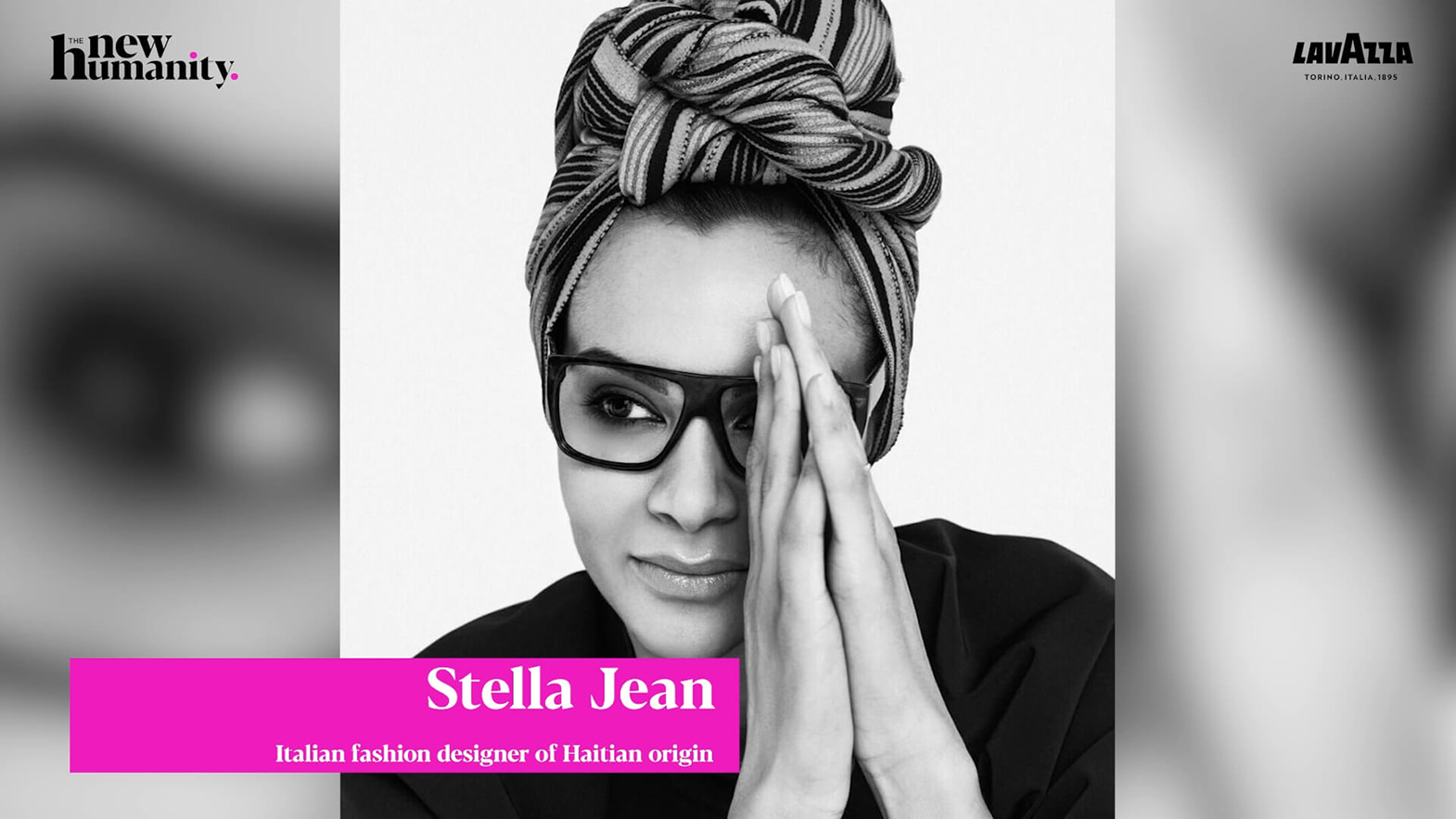 Stella Jean explains his piece of art for The New Humanity project.
On the opposite shores of the ocean
Terni, june 2020
In the afternoon, the women artisans in Umbria received the fabric painted in Haiti and placed themselves in a circle at a safe distance from one another around these metres of Caribbean magic and colours, asking me to tell them about those who had made it. Instead, I called the women in Haiti, who were able to meet their Italian counterparts via Facetime, as they prepared to assemble these fabric masterpieces. In their video feed, an imposing flamboyant work could be seen in the background, casting a shadow over them in the courtyard during their lunch break.
Women on the opposite shores of the ocean who peered curiously at one another, united by this screen with two levels.
The Haitian artisans' sentiment came up against the well-mannered reserve of their Italian counterparts; at first they did not know what to say to one another, but then Ambra, the woman in charge in Italy, worked up the courage to break the silence, expressing her admiration for this fascinating work and reassuring Jocelyne, in fragmentary French from her school years spoken with a quaver in her voice, that they would complete the work to the highest standard.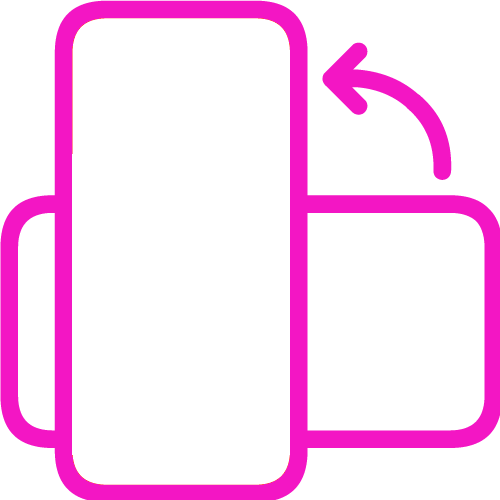 Rotate the screen