TOILETPAPER
Art magazine, Italia.
Founded in 2010, TOILETPAPER is an artist's magazine created and produced by Maurizio Cattelan and Pierpaolo Ferrari. Since the first issue of TOILETPAPER was published in 2010, Cattelan and Ferrari have created a quirky and audacious universe where ambiguous stories and disturbing imagination are presented, combining commercial photography with a surrealist visual approach. Inspired by popular culture, the world of advertising, religious iconography and art history, TOILETPAPER investigates the current phenomenon of hyperconsumption of images, all with a delicious dose of irony.
Different colours, same sky.
— TOILETPAPER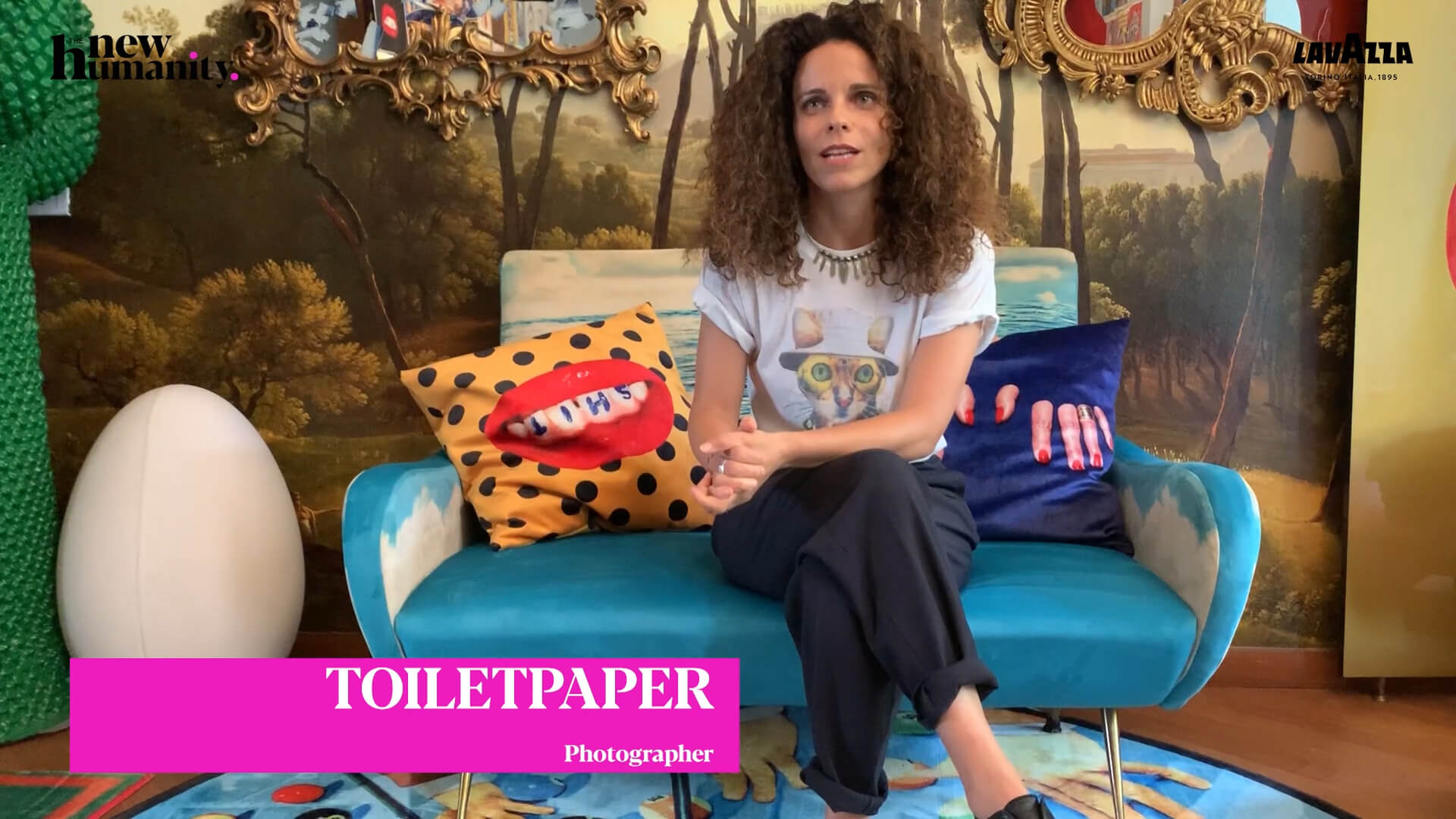 TOILETPAPER explains his piece of art for The New Humanity project.
CREDITS
Photographer: TOILETPAPER
Production: Proservice
Photographer Assistant: Alberto Zanetti
Post Production: Anna Tallone
Digital Tech: Silvano Banfi
Models: Giulia Lippi, Zoran Karan